A Place to Lay Your Head: Making Pillows for the Homeless
This month's promise was held at Access, a homeless shelter for women and children in the Akron area. Each year, 500 women and kids come through Access's doors seeking shelter, counseling and other resources to help them escape an impoverished or dangerous situation. This means the shelter needs 500 pillows, blankets, sheets etc. for these families to sleep with, as well as take with them to their new homes once their time at Access is complete.

We has 29 volunteers come together and make 68 pillows this past weekend. This puts a good dent in the over all number of donations Access needs annually. Thank you again to everyone who donated their time and skill to help this great cause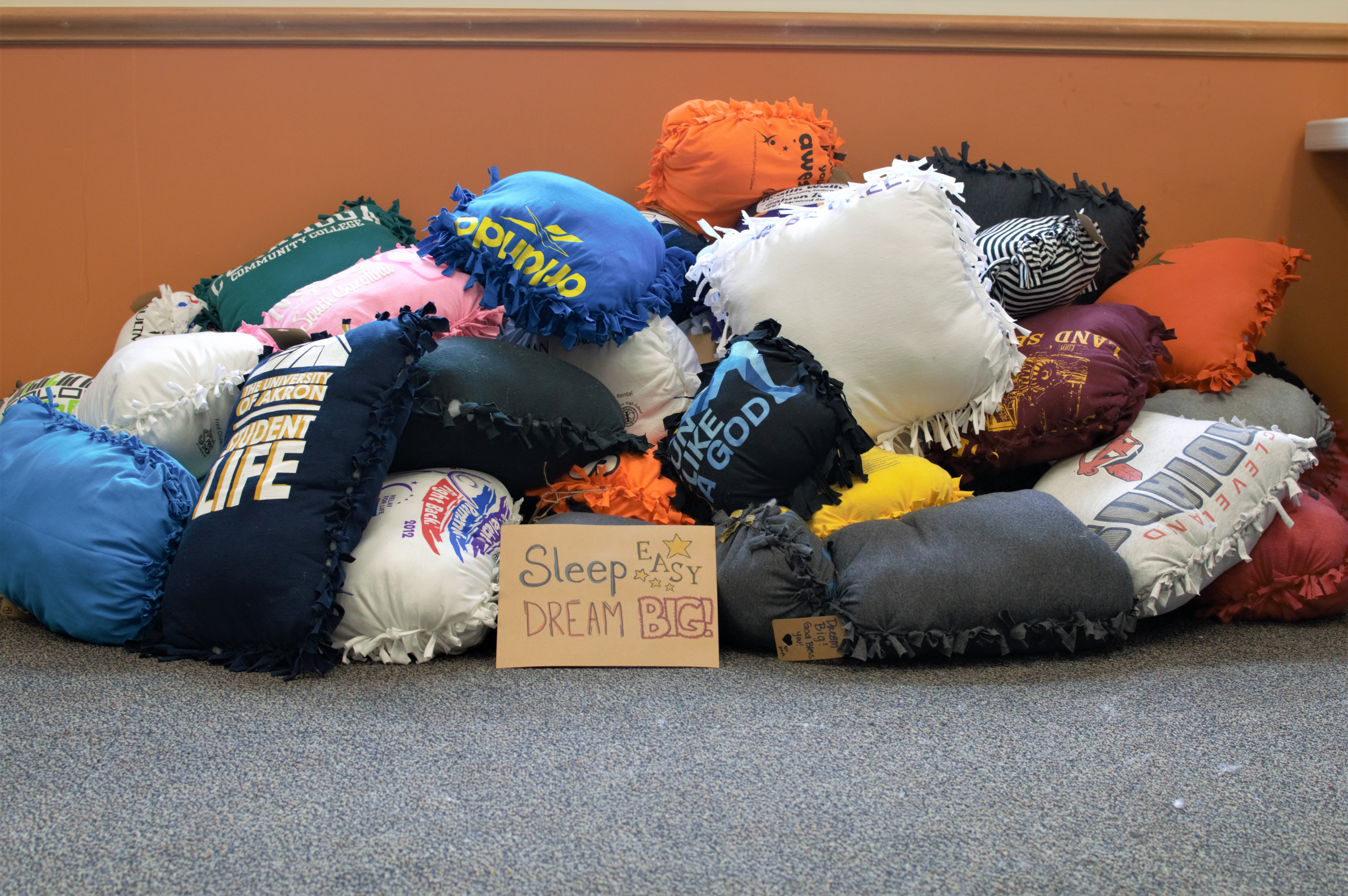 Planting Trees in Memory or Celebration
For this Unified Promise, the goal was to help the Cuyahoga Valley National Park to help plant over 400 trees to stabilize the local ecosystem. With the help of our 17 volunteers and the other groups participating we were able to plant all 400 of those trees! In addition to helping the local ecosystem, our members were able to plant those trees in memory of a loved one. Volunteers created small notes to plant with their trees, and then recorded the trees' coordinates so they can visit in the future as well as share with family and friends. The day was truly special and the legacy we left behind for our loved ones will grow throughout the years and volunteers and their families will always have the opportunity to go back and visit their trees.
A special thank you to the Cuyahoga Valley National Park for having us, and letting us make this Unified Promise such a personal one.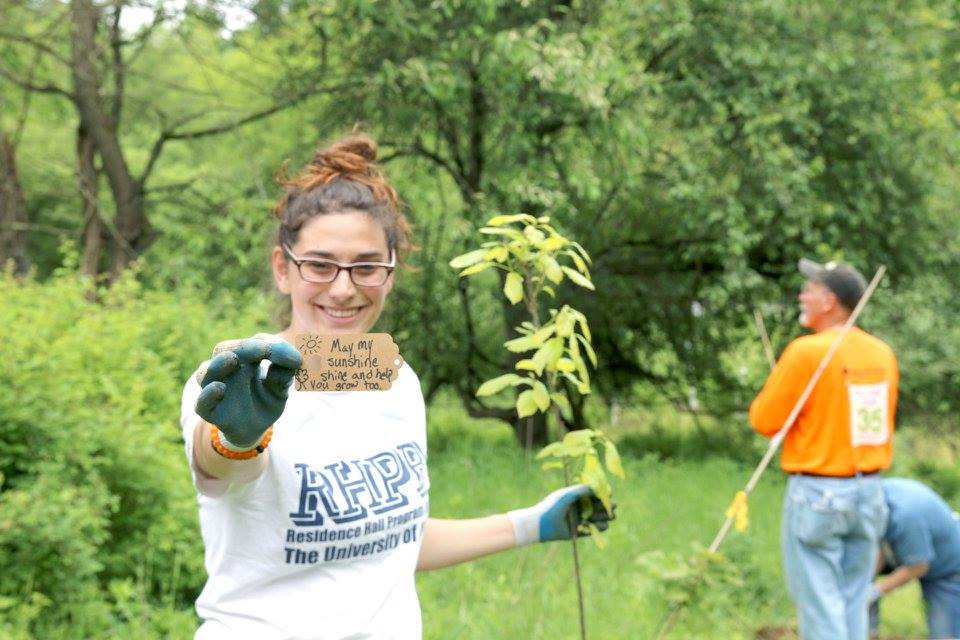 Twenty Bags Cleaner this Earth Day
Cleaning up the community is not just about picking up trash, it's about preventing it from happening. Cleaning up trash makes people less likely to litter there in the future. This Earth Day, nearly twenty volunteers came together to pick up trash along the Ohio & Erie National Heritage Canalway . Trash items were found large and small - a tea cup, shoe, clothing items, cigarettes, utensils.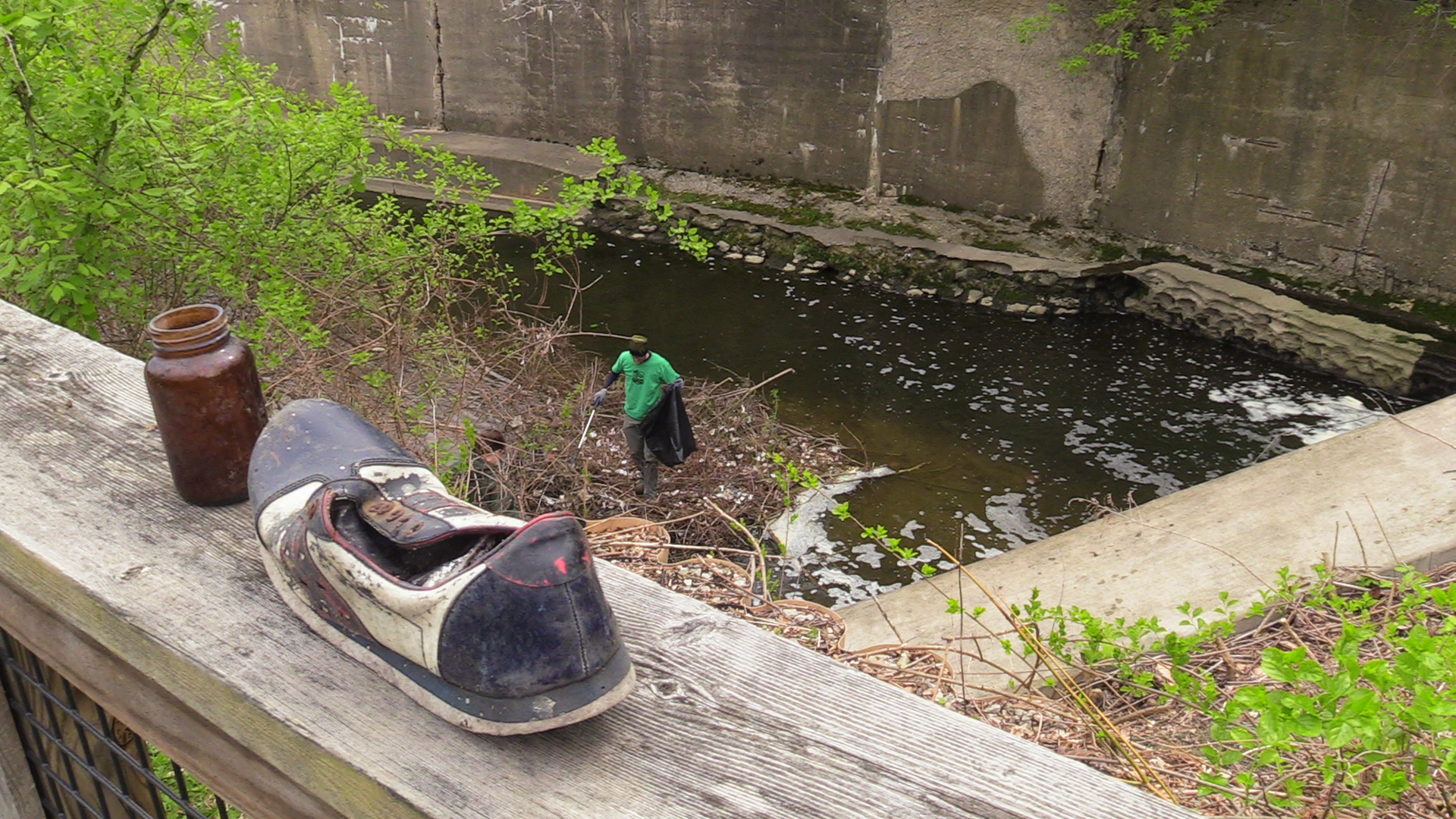 One volunteer went one step further, venturing on the "trash island" on the river. His commitment reminds us of an old saying:
"I wondered why somebody didn't do something. Then I realized that I am somebody."
Thanks to everyone that participated and to Don at Cascade Locks Park and Mustill Store Museum for giving us the opportunity do our small part!
Feeding People and Fighting Hunger
"If you can't feed a hundred people, then feed just one." -Mother Teresa
On February 11th, we held our February Unified Promise at the Akron-Canton Regional FoodBank. With 1 in 7 individuals in the Akron area classified as food insecure, our help to fight hunger was needed.

We had a great turnout with 13 volunteers in attendance. Together we sorted, inspected, and repackaged donated food for 3 hours alongside other local volunteers, sorting 30,656 pounds of food to produce 25,546 meals total. The time we gave helped people struggling with hunger in our community, each and every day.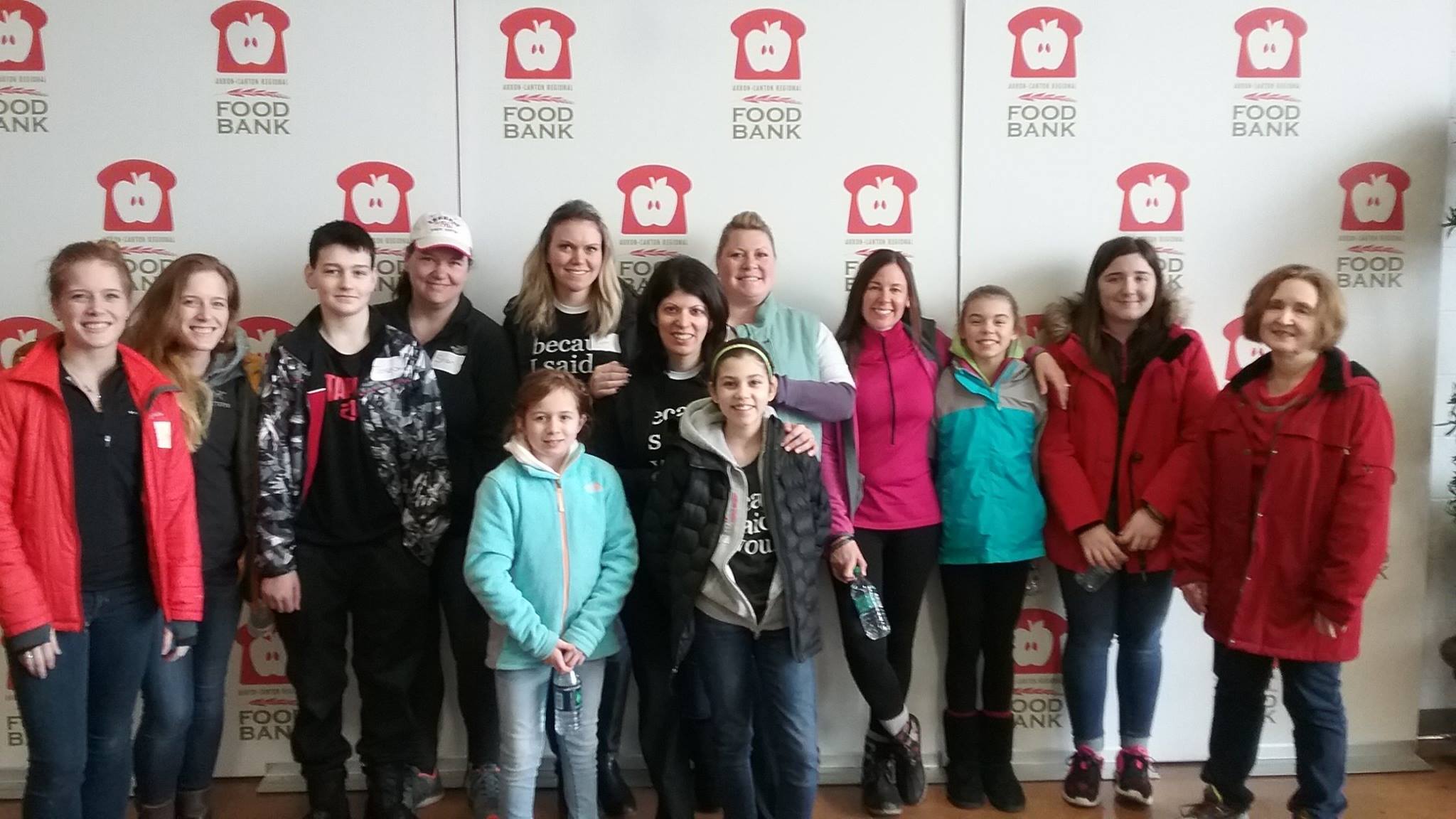 A big thank you to all of our volunteers who attended both young and young-at-heart. A special thank you to the Akron-Canton Regional Foodbank for working with us, and for all the good they do in our community. 
Deleting Blood Cancer: Bone Marrow Registration Event
Every four minutes someone in the United States is diagnosed with a blood cancer like leukemia. For many, their only hope for a cure is a bone marrow transplant. It only takes four minute to register to potentially save a life! 
For our January Unified Promise, we hosted a Bone Marrow Registration table at the University of Akron. Six of our Chapter members encouraged people to swab their cheeks and fill out the paperwork for this important lifesaving cause, promising to donate bone marrow if it is determined they are a match for someone in need. We had thirty people register as a result of this Unified Promise. 
This Unified Promise was inspired by Sam and Alex Kimura, two girls who sold their cars, bought a van and toured the country trying to save lives through this registry. See their story HERE.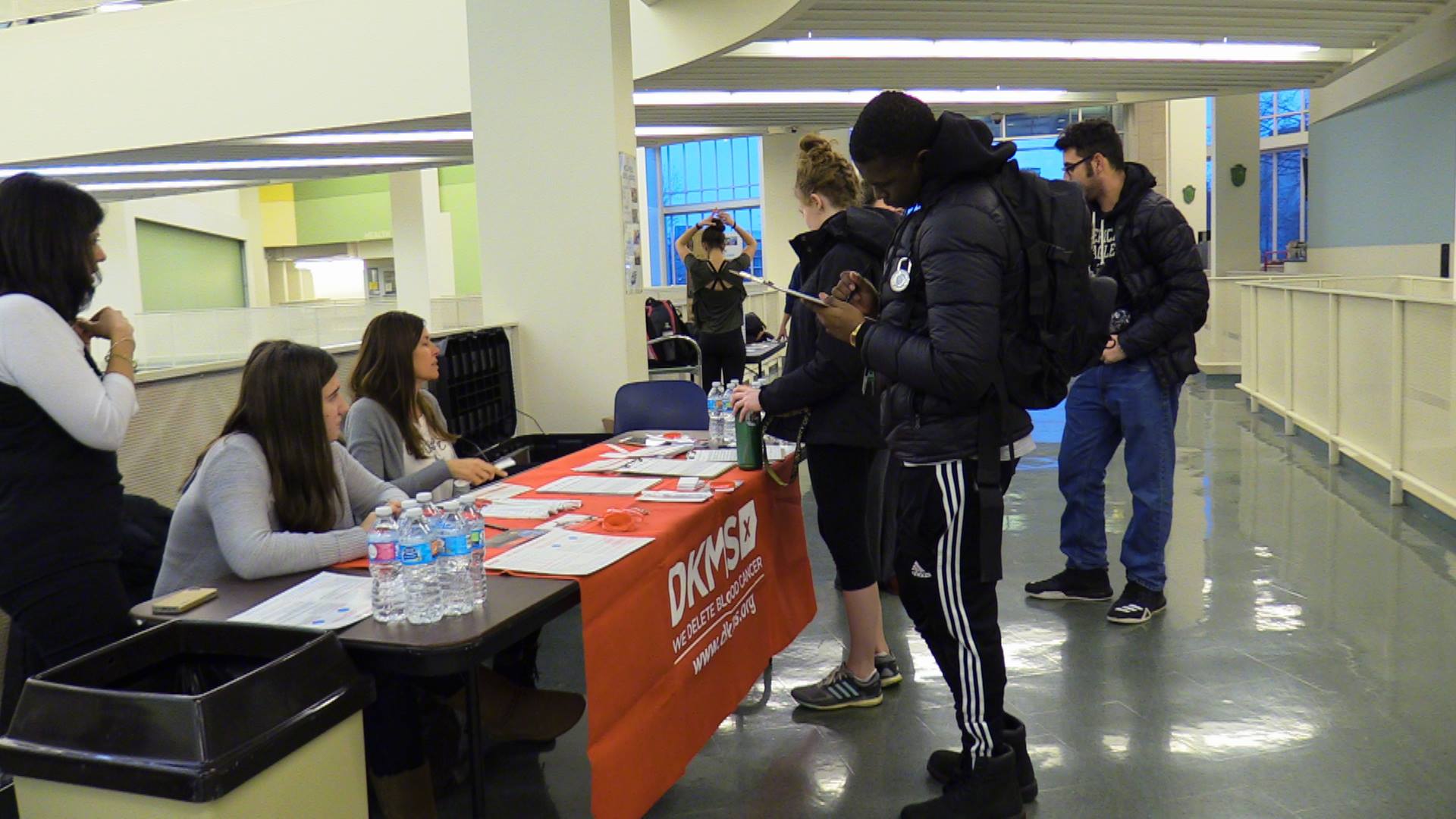 Donation Sorting: Welcoming Refugees in their New Home
Refugee children and families have lost everything they know, love, and need to survive and thrive. While the reasons and the regions may vary, the story and desperation are the same. All refugees are seeking safety, freedom, and the chance to reclaim futures for themselves and their families.

For our December Unified Promise, we had the opportunity to sort Welcome Kits items. Welcome Kits provide the basic household items they need for their new start in a place of safety.
Our Unified Promise was in partnership with the nonprofit organization, World Relief Akron. They strive to provide opportunities to help the most vulnerable people and transform economically, socially, and spiritually. 

World Relief Akron began serving refugees in Feb. of 2015. Their first family arrived in early April of the same year, and they continue to prepare for additional families in the coming months. They anticipate welcoming 170 refugees from Nepal, Bhutan, Burma, the Congo and Syria in the calendar year. From the time of arrival at the Akron-Canton airport, refugees receive support from World Relief up to their first 90 to 120 days in the U.S.
Join today!
Make a difference in your community!