Cleaning up the community is not just about picking up trash, it's about preventing it from happening. Cleaning up trash makes people less likely to litter there in the future. The accumulation of litter is worse after winter thaw and along waterways, a signal that this is an area where no one cares.

Join us this Earth Day as we eliminate litter from our community along the canal-way. Get while you give – play Trash BINGO and win a prize! Last year during Clean-Up Akron Month, volunteers collected nearly 34,000 pounds of trash. Let's be part of collecting even more this year!

Meet at the Mustill Store Museum along the Towpath Trail from 9:30AM- 12PM. Stay afterwards for the "Block to the Lock" for an Earth Day celebration with food and live music.

This Unified Promise is in partnership with the Cascade Locks Park. Cascade Locks Park is the southernmost segment of the Cascade Valley Metro Park in a once abandoned and abused urban landscape. The mission of the Cascade Locks Park Association (CLPA), incorporated in June 1989, is to preserve, protect and promote the industrial, commercial and cultural heritage of the Park along locks 10-16 of the Ohio & Erie Canal.

Directions: The Mustill Store is located in Cascade Valley Park off West North Street, just west of the Howard Street intersection.

All ages are welcome to join! Gloves and trash grabbers will be provided. Hope to see you there!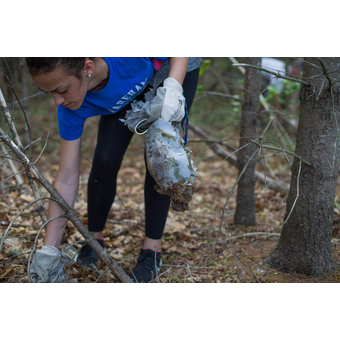 Cascade Locks -Mustill Store, 57 W North St, Akron, OH 44304