The Alzheimer's Association reported Ohio for having a total of 210,000 individuals, 65 and older, living with Alzheimer's in 2017; this statistic is expected to reach 250,000 by the year 2025.

There is no cure for Alzheimer's. Losing your memory and the ability to do everyday things is hard for the individual as well as their loved ones. Memory care helps empowers seniors who have memory loss to stay active and engaged in daily activities as much as possible but what if something else could be done? Art therapy and painting has been shown to improve mood, increase activity and socialization as well as overall quality of life for those living with Alzheimer's.

Join the Akron Chapter of because I said I would as we team up with a Memory Care facility in the Akron community to spend the day painting with Alzheimer's patients. Aftewards we will enjoy a fun, ice cream social with the residents.

When: August 26th from 1:00 PM to 3:30 PM.

1:00 PM Sign in and Set up
1:30 PM to 2:30 PM Painting
2:30 to 2:45 PM Clean up
2:45 to 3:30 PM Ice cream social!

Where: For this Unified Promise we will be holding our event at the Arden Courts of Bath, a memory care facility for those suffering from Alzheimer's. It is located at 171 N Cleveland Massillon Rd, Akron, OH 44333.

What: Join us as we engage and help lead patients as they paint a picture. We will have various images to prompt painting ideas that may bring back a pleasant memory from their lives. No skill is required! This is for the patients to have fun and express themselves!

Who: Open to the public! Anyone under 18 must have a volunteer waiver signed by a parent or guardian.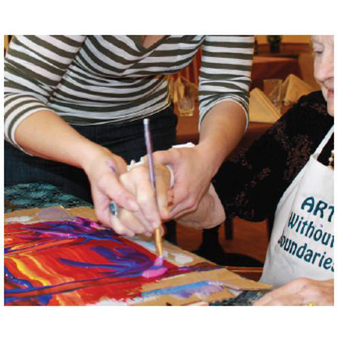 171 N Cleveland Massillon Rd, Akron, OH 44333, USA