For many homeless individuals sleep is a struggle for them everynight. Whether they are on the streets or in a shelter, a good night's sleep is hard to come by. Poor sleeping patterns can cause health issues for these individuals who are already struggling to get back on their feet.
While shelters can provide a haven of rest for these individuals, they need our help to provide a comfortable sleeping environment for these familes
Join the Akron Chapter of because I said I would as we make pillows from upcycled t-shirts to donate to homeless women and children in need.
What: The Akron Chapter will be creating no sew, upcycled pillows out of gently used or new t-shirts! We invite volunteers to bring a t-shirt to donate to this event! Volunteers will meet in the conference room of Access Shelter where will will give a tutorial on how to make the pillows. We will spend the morning making the pillows and learning more about Access Shelter and Housing and what they do for homeless families in the Akron Community. After the event all of the pillows will be donated to the families staying at Access Shelter!
Where: We will be meeting in the conference room at the Access Shelter at 230 West Market Street Akron, OH 44303.
Who: This event is open to volunteers of all ages! Volunteers under 18 must have a waiver filled out by a parent or guardian. No experience needed!
When: Saturday June 24th, from 9:30 AM to 12:30 PM
Bagels and coffee will be provided as well! Join us for this worthwhile event as we help make a difference in the lives of those in need.
This Unified Promise is in support of Access Shelter and Housing, an agency that encourages the development of self-esteem and the attainment of self-sufficiency through it's programs of housing, advocacy and empowerment.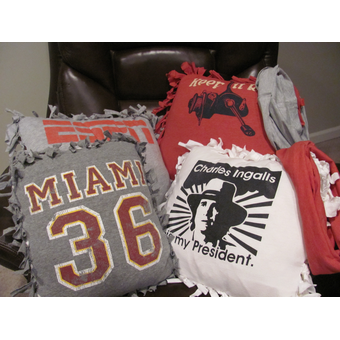 230 W Market St, Akron, OH 44303, USA