More than 3 million children witness acts of domestic violence every year in their homes.Children who live through and suffer from domestic violence in their homes can suffer from Post Traumatic Stress Disorder. Additionally these young children are often ripped from their homes with nothing but the clothes on their back, leaving behind toys, pictures and all of their personal belongings. Positive socilalization, and art therapy have been know to help children of domestic violence cope with their trauma.

Join us as we host a day of fun crafts and new memories for the children staying at the Battered Women's Shelter of Summit County. Volunteers will help lead activities with the children, including creating picture frames, stuffed animals and more. Afterwards we will enjoy a fun pizza party!

When: September 30th from 11:00 AM to 2:00 PM

11:00 to 12:00 PM Training and Confidentiality Overview

12:00 PM to 2:00 PM Crafts and Pizza Party!

Where: Battered Women's Shelter of Summit County located at 974 E Market St, Akron, OH 44305

Who: We have a limited number of spaces available. To RSVP please click "Going" and email cassie@becauseisaidiwould.com to confirm your spot. For this evernt volunteers must be 18 years or older.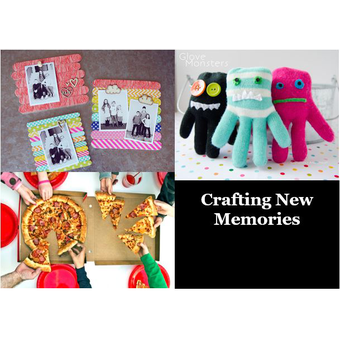 Battered Women's Shelter of Summit & Medina Counties 974 East Market St., Akron, Ohio 44305