"We owe the greatest debt to our veterans. We made them a promise: if you protect us, fight our wars, and keep us safe in our beds at night, we will take care of you when your time in uniform is done. We need to keep our promise. They kept theirs."-Marc Deal,Executive Director for Veterans Resource Centers of America.

There are 30 million veterans in the US, and over 1 million in Ohio alone. Our service men and women face many challenges as they reenter into civilian life.Together as a Chapter we would like to show them our appreciation and help make their lives a little easier.

What: Join the Akron Chapter as we create thank you care packages for Veterans at the Akron VA Outpatient Clinic. The clinic provides mental and physical healthcare services to local veterans.. Volunteers will write thank you letters and help assemble "care packages" with personal care items and more! These kits will then be handed out to veterans at the clinic.

Who: Open to volunteers of all ages. Volunteers under the age of 18 must have a waiver signed by a parent or guardian. Due to room capacity we will have to cap this event at 40 volunteers.

When: Tuesday January 30th from 5:30 PM to 8:00 PM

Where:Akron-Summit County Public Library located at 60 S High St. Akron, OH 44326. We will be meeting in meeting room 2AB.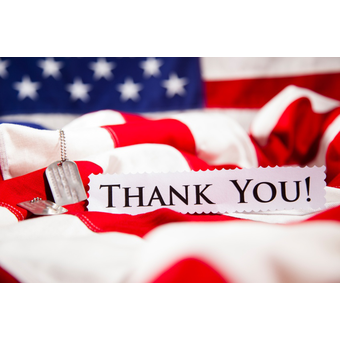 60 S High St, Akron, OH 44326, USA